Description
EXPLORE THE CHARMING VILLAGES, SPECTACULAR SCENERY AND HIDDEN HISTORY OF BYRON'S BEAUTIFUL HINTERLAND REGION.
Embark on a unique adventure into the lush green countryside behind Byron Bay in a comfortable vehicle with a professional guide.
This private exploration of the Byron Hinterland includes a visit to the mighty Killen Falls waterfall;  an opportunity for a fantastic pub lunch and drinks the old fashioned Eltham Hotel and beer garden, and a trip to the charming village of Newrybar that boasts boutique shops, great coffee and the delights of Harvest Deli. Plus local stories, guided walks and hidden history at each location.
With unbeatable views, quaint country roads, ruinous railway relics, working farms, local animals and produce stalls along the way — this is the perfect escape into the magical countryside beyond Byron Bay.
3.5 – 4 hours (start time 10am – 11am)
Private Transport (for 2-3 adults)
$95 per person (minimum 2 people)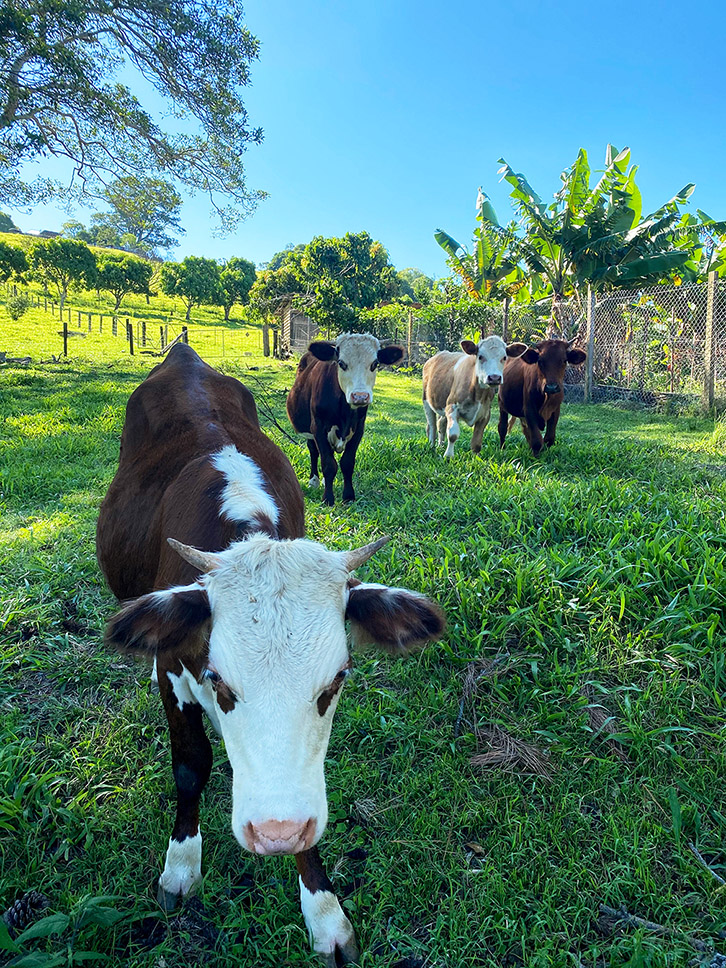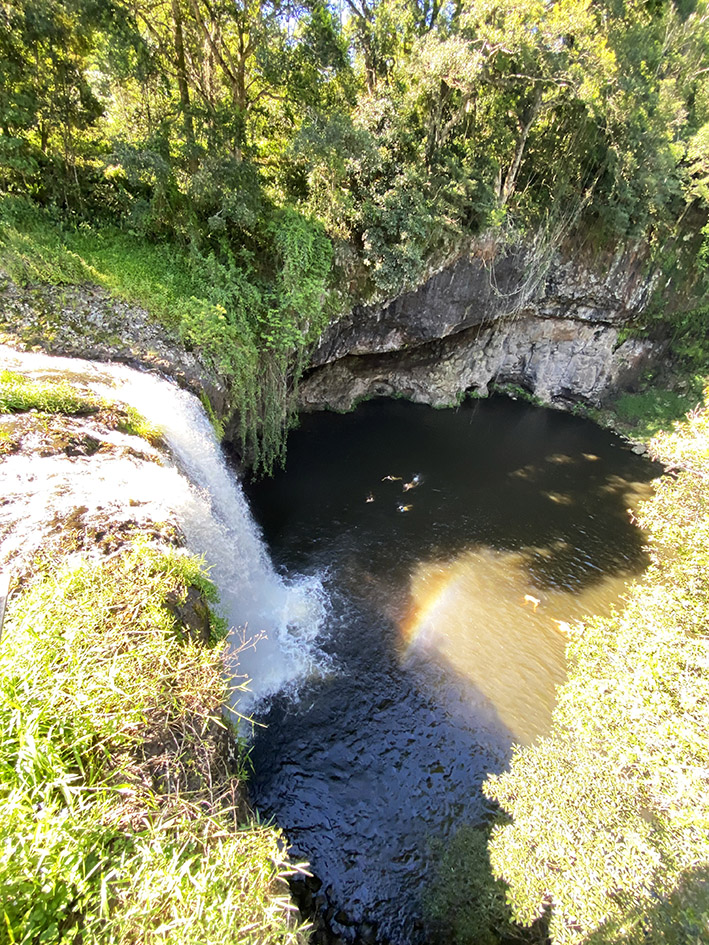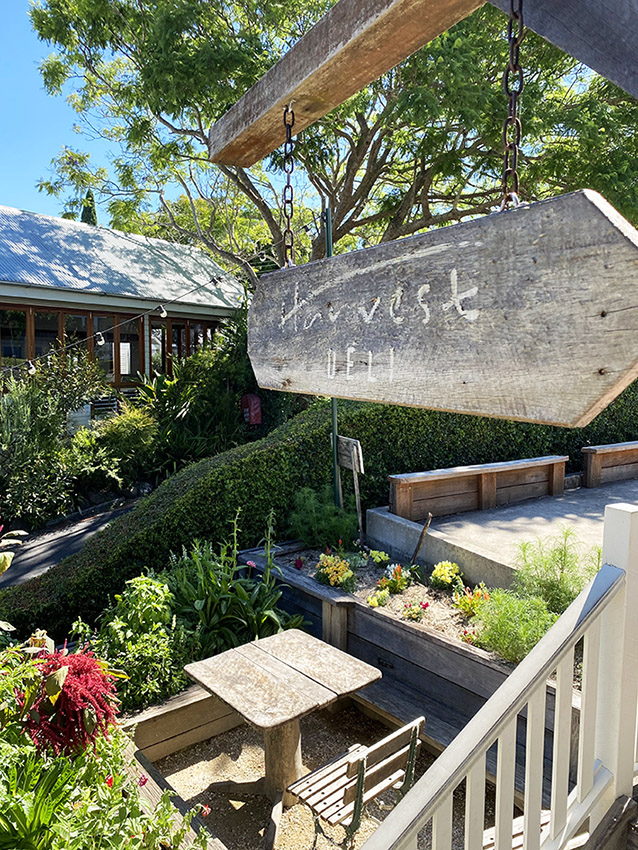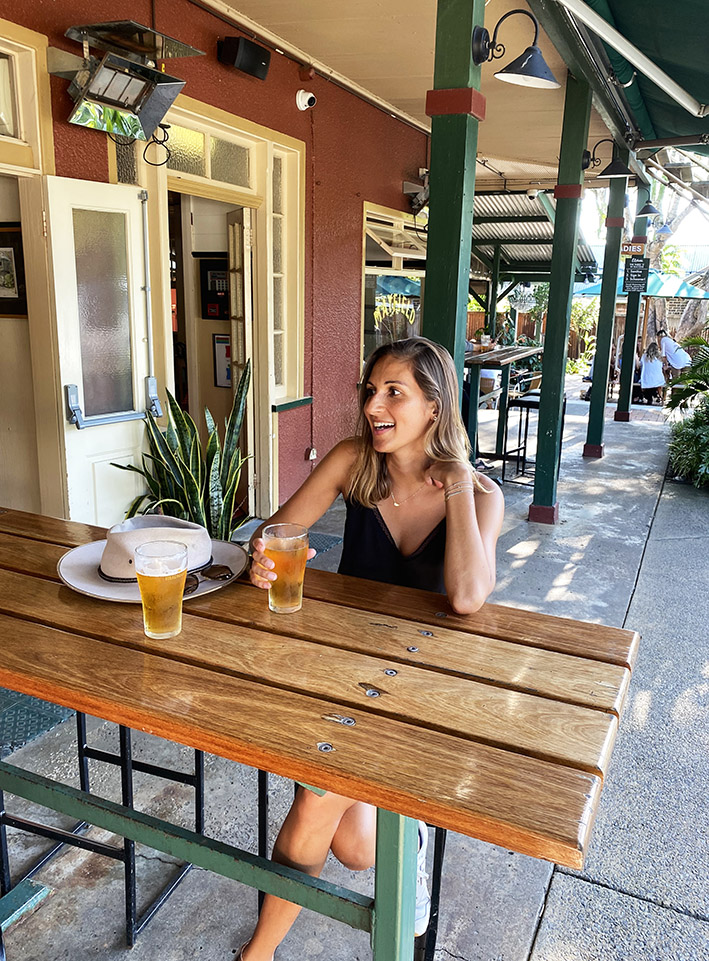 BYRON'S HIDDEN HINTERLAND — TOUR DETAILS:
WHAT:   This is a half-day tour experience for private groups of 2-3 guests (minimum of 2 people per booking).  It involves exploring a fantastic set of locations in the Byron Hinterland including a great spot for a local pub lunch and drinks.
WHY:  No trip to Byron is complete without venturing into the lush, hilly agricultural country that cradles the coastline. Make the most of this region by exploring it through local eyes with professional guide and driver. This tour allows you to discover, relax and enjoy a drink or two along the way on a fun hassle-free excursion.
HOW: Private transport in a comfortable C-Class Mercedes Sedan ensures a smooth air-conditioned ride between locations allowing you to sit back and get the most out of your experience.
WHERE:   Following a unique circuit, this tour will visit:
The panoramic look-out of Saint Helena in Coorabell
The heritage village of Newrybar 
The mighty waterfall in the rainforest of Killen Falls
The ruins and relics of the abandoned North Coast Railway 
The tropical beer garden of the Eltham Hotel 
The rustic general store at the tiny village of Clunes
Returning to Byron via amazing views from Cooper's shoot and Hayter's Hill.
Plus a great collection of hidden spots and sights along the way ideal for photos and local stories.
Optional drop off points include Byron Lighthouse, Byron main beach, Stone & Wood brewery and The Farm on the return trip.
WHEN:  The start time for this tour can be tailored to the schedule of private groups but it is recommended that we kick off between 10.00am — 11.00am. This tour is planned to run for approximately 3.5 – 4 hours; returning to Bryon in the early to mid afternoon.
WHO:  This experience is most suitable for 2-3 adults. It involves easy going walks in local villages and along forested trails to the waterfall. This tour has been created for those looking for an off-the-beaten-track exploration into one of the most beautiful regions in Australia and is loaded with local history, incredible landscapes and tasty inclusions. 
YOUR GUIDE:  You are in great hands — this exploration has been personally crafted by a friendly local guide with over ten years experience hosting exceptional tours and events. Expect an engaging experience with stories and insights that reveal the hidden wonders of the region and its history. Find out more about your guide on this page: BYRON GUIDE
COST: From $95 per person: minimum of 2 people per tour booking. 
CONTACT:  Max Burns  0421 269 240

THE LAND BEHIND BYRON BAY

 
The Hinterland region was once known as the Big Scrub: it was comprised of a dense and ancient tropical rainforest: the rich ancestral home of the Arakwal and Bundjalung peoples for thousands of years.
It was also home to the mighty Red Cedar tree which first drew European settlers into area in the mid 19th century. As this highly coveted timber was all but logged away, the thick forests of the Big Scrub were gradually transformed by the pursuits of pastoralists — giving rise to the dairy farms, orchids, macadamia plantations and rustic wooden villages we know today. This tour is all about getting lost in this bright green wonderland; a place that has remained virtually unchanged for over a century.
Additional Information:
Complimentary hotel pick ups and drop offs for accommodation with the Byron Bay area.

This tour runs rain, hail or shine: please bring wet weather gear or appropriate clothing according to the forecast.

Please note this tour does not include any food or drinks at the venues / locations visited unless specified / pre-arranged in advance with custom tour itinerary